Herculean Dragon triumphs in Intramural Meet 2022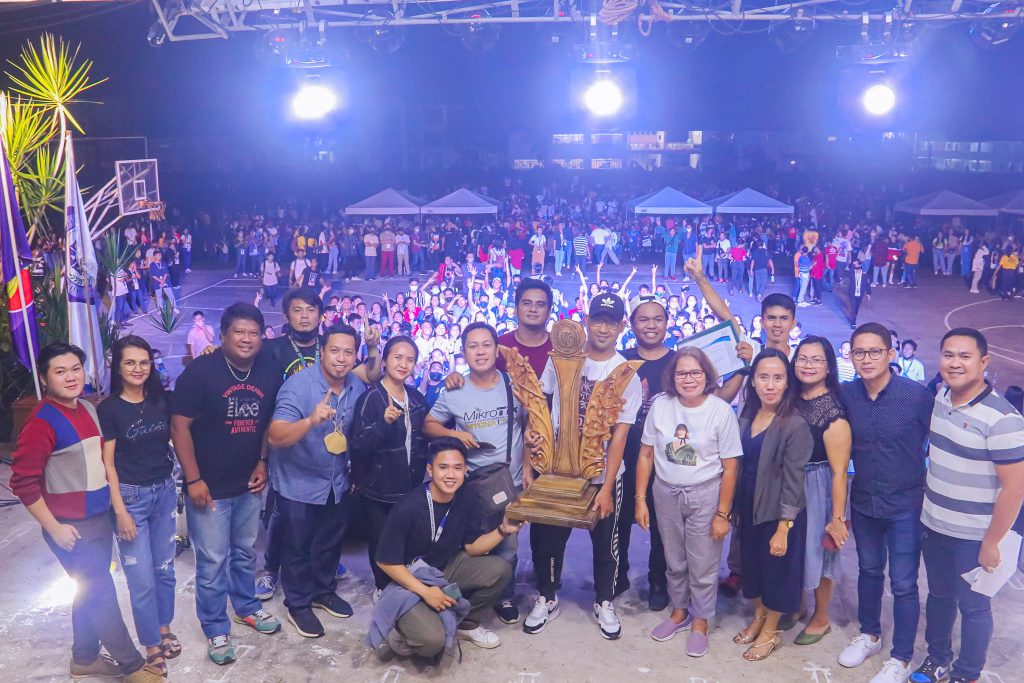 The Herculean Dragon grabbed the overall champion title against three other factions during the Intramural Meet 2022 held on September 26-28, 2022 at Southern Leyte State University- Main Campus.
The victors of the intra-campus sports extravaganza was comprised of the College of Hospitality and Tourism Management (CHTM) and the College of Computer Studies and Information Technology (CCSIT).
The winning team chipped 32 gold, 26 silver, and 14 bronze having a close fight against the Flaming Sparrows that tallied over 31 gold, 32 silver, and 15 bronze medals.
The runners-up of the event consisted of the College of Criminal Justice (CCJ) and the College of Teacher Education (CTE). Third and fourth places were claimed by the Great Griffins of the College of Engineering (CoE) and the Fierce Phoenix of the College of Technology (CoT), respectively.
Amongst the athletic events, were also the showcase of talents on the second day of the intramurals. Singing contests such as vocal solo and vocal duet were fiercely contested.
Meanwhile competition was also tight in the dance categories; mass dance, pop dance, and the different varieties of dance sports.
To culminate the intramural event, a victory ball was held on the last day to commemorate everyone's efforts in making the return of the Intramurals a huge success.
With the presumption of the annual sports festivities after two years, the Mighty Kingfishers of the entire SLSU system, are set to compete against each other in the upcoming U-Games (University Games). The schedule of the event is to be announced.
Selected athletes in their different fields will be handpicked to represent SLSU in the comeback of the regional sports fest of the State Colleges and Universities Athletic Association (SCUAA).
Attended by nine (9) other State Universities and Colleges (SUCs) in the region, in addition of the University of the Philippines (UP) Tacloban, this most awaited competition will be held on November 20-23, 2022 in the home ground of the Mighty Kingfishers, SLSU.