Southern Leyte State University Games 2022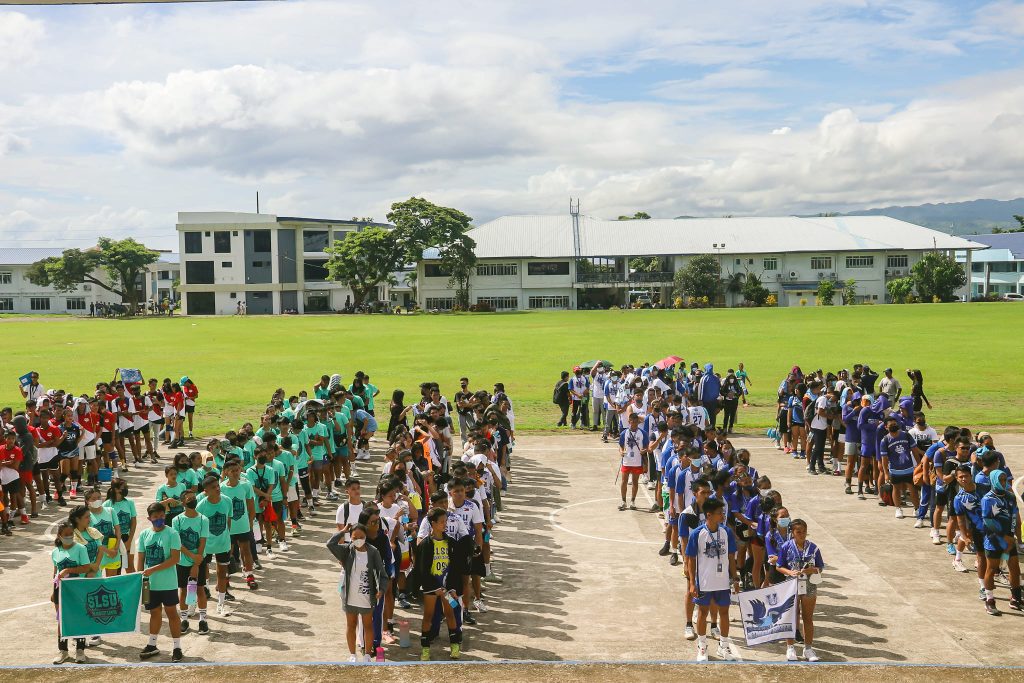 Happening today at Southern Leyte State U- Main Campus is the much awaited University Games 2022.
The six campuses of Southern Leyte State U (Bontoc, San Juan, Hinunangan, Maasin, Tomas Oppus, and Main Campus) compete in different ball games and showcase their talents in culture and arts talent showdown. The winners will be representing the whole SLSU in the upcoming regional SCUAA 2022.
The literary musical competition had just concluded. The winners are as follows;
• Vocal solo – Maasin Campus
• Vocal Duet – San Juan Campus
• Modern Dance – San Juan Campus